COMPANYNAME 100% Satisfaction Guarantee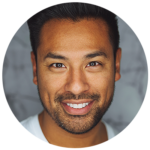 "I started COMPANYNAME with a simple goal in mind – provide only the best NICHE services to homeowners and business owners throughout LOCATION. That meant using only the highest-quality materials, providing the best customer service possible, and ensuring the job was done right every single time.
Since our early days, our pursuit of excellence and dedication to quality have made for some very happy long-term clients.
Today, I make the following promise to you…
When you choose COMPANYNAME  for your residential NICHE needs, I'll personally guarantee your 100% satisfaction and see to it that all of your expectations are met and exceeded.
If you are anything but thrilled with the service you receive, I encourage you to contact me and I will make it right. Our clients are a part of our family,  and deserve only the best.
We will do everything we can to make sure COMPANYNAME  is the last residential roofing contractor you will ever need."
Sincerely,
{Client's Name}
Owner of {Company Name}